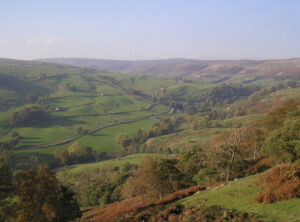 The Aycliffe Fell Walking Club had its Christmas Walk on Saturday from Pateley Bridge to Hampsthwaite in the Yorkshire Dales and which, of course, meant a party meal and drinks and a Quiz in a delightful Dales Pub called the Joiners Arms.
I started my 13 miles trek in Pateley Bridge where I took a coffee and bacon bap in the River Terrace Cafe before heading upwards onto the moorland and into a snowstorm with very strong winds. Whilst most took in Brimham Rocks and/or walked the valley, I walked alone all day and saw very few people until the party at the pub. I did see lots of birds and a few hundred sheep and had the pleasure of walking down into the valley across sodden livestock fields where I felt I had suckers on my boots that made slurping noises at each step as I pulled each one in turn out of the mud. The remainder of the walk was along the river Nidd and wasn't too bad except for the rain. The Timothy Taylor Landlord beer at the end was excellent. Here are my photos (unless stated).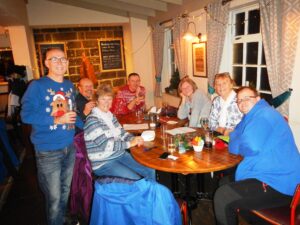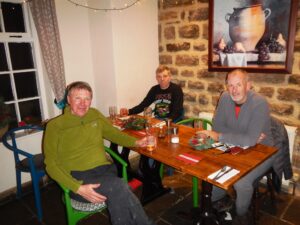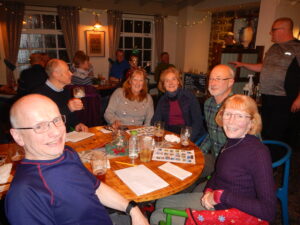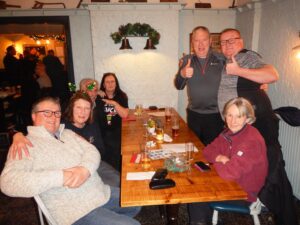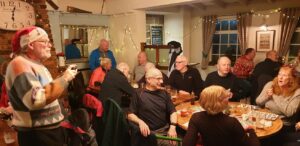 (Above photo Eddy Adam)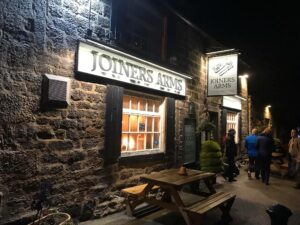 (Above photo Lorraine Richardson)
Party time in the Joiners Arms in Hampsthwaite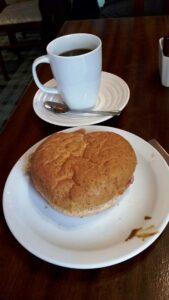 Bacon bun and coffee in the Riverside Terrace Tea Rooms at Pateley Bridge.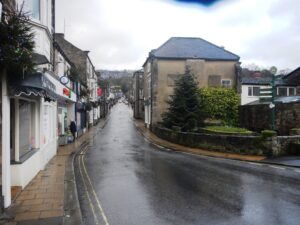 High Street Pateley Bridge.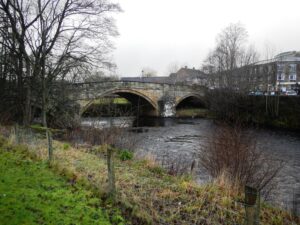 Pateley Bridge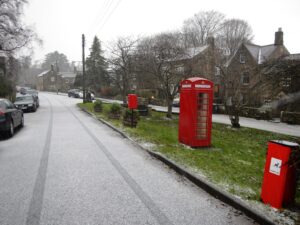 A mixture of snow and hail didn't upset the the quaint village of Bewerly.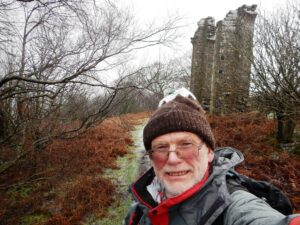 Barry at Yorke's Folly.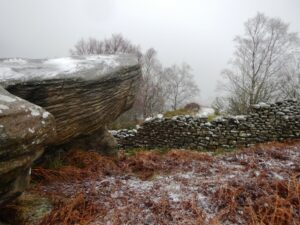 Guise Cliff.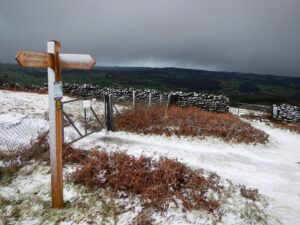 Near Guise Cliff.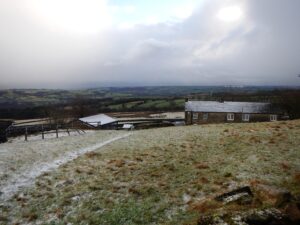 Low Hood Gap.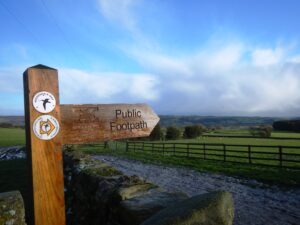 Nidderdale Way Curlew-sign.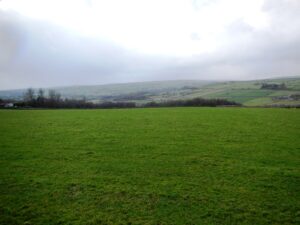 Nidderdale.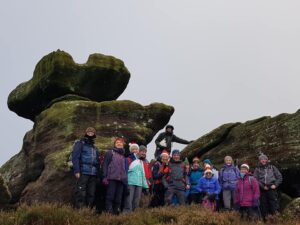 (Above Photo by Jes Smith)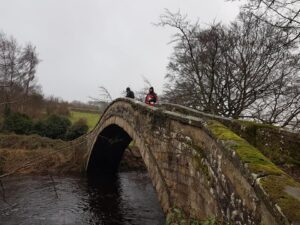 (Above Photo by Jes Smith)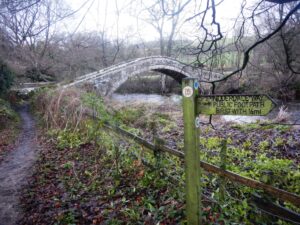 Pack Horse Bridge over the River Nidd.