It was a warm, humid but misty start to the walk when the coach dropped us off at Jubilee Tower, Quernmore, Lancaster.  The tower was built in 1887 to mark Queen Victoria's Diamond Jubilee and the car park near it was created by the council when the tower was gifted to them. During the car park construction, they uncovered a burial ground.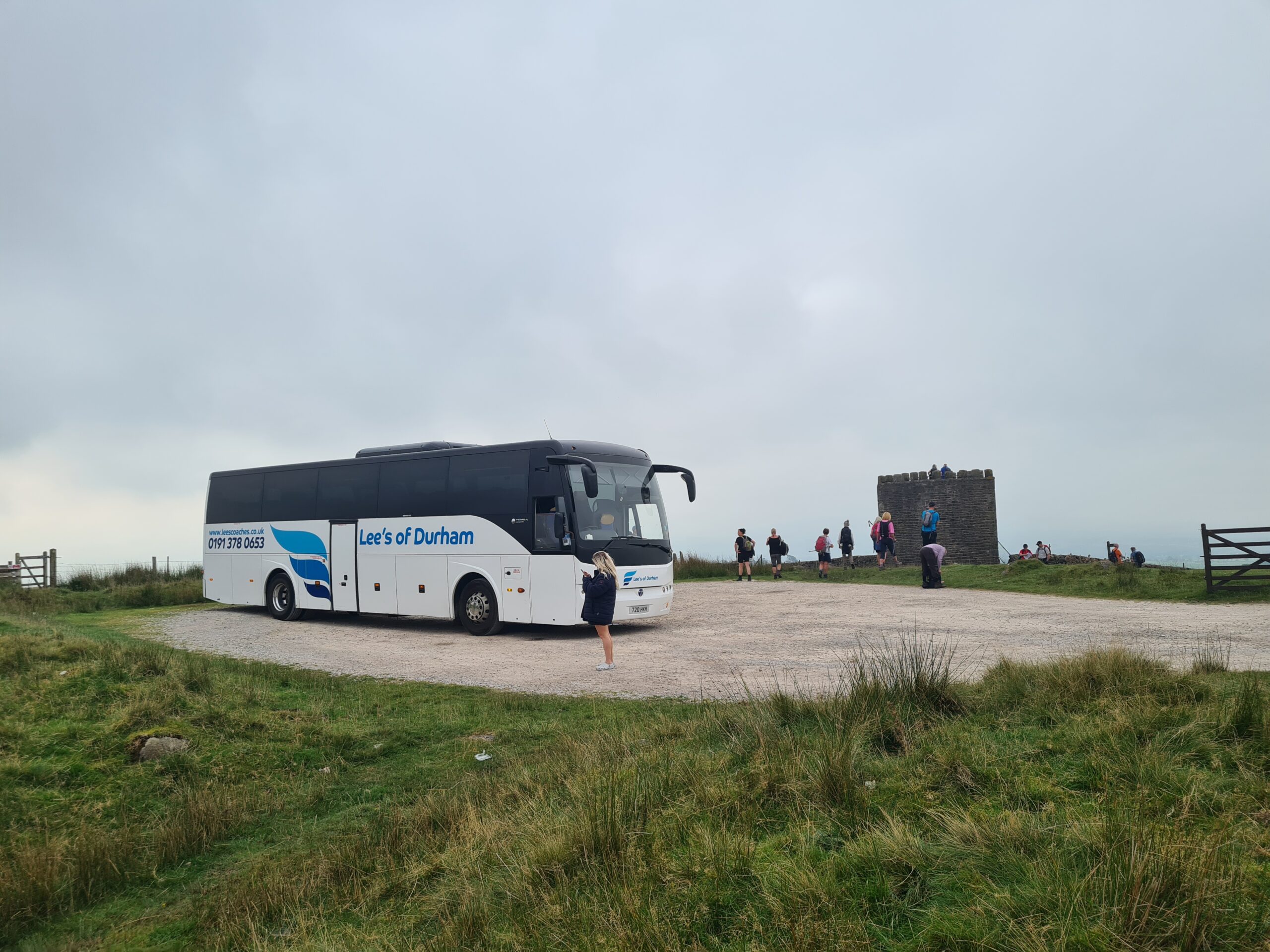 Coach drop off and Jubilee Tower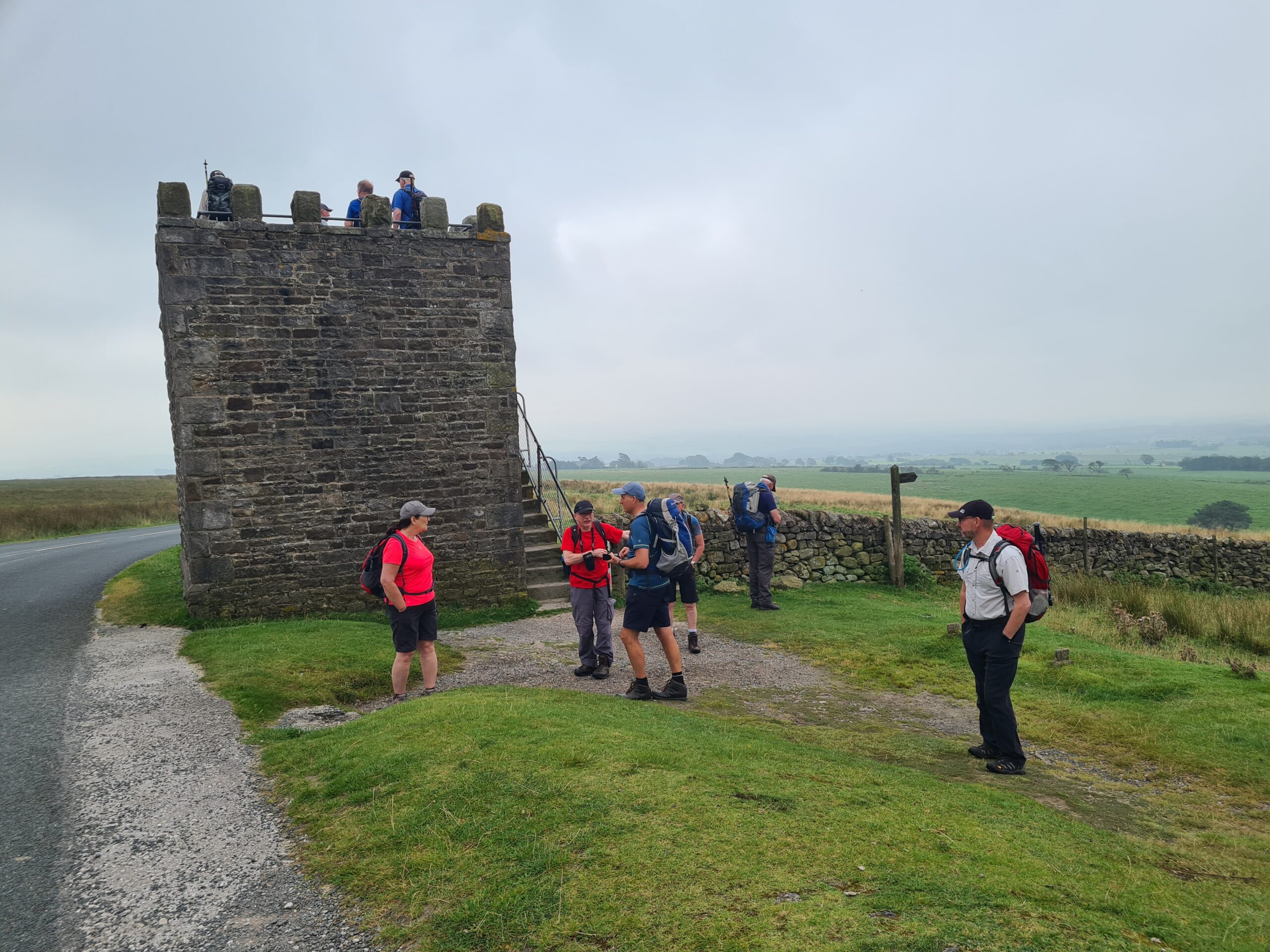 Jubilee Tower (Victoria Diamond Jubilee 1887) A stone on the tower was engraved with "This tower was erected by James Harrison of Hare Appletree in commemoration of the Jubilee of Her Majesty Queen Victoria ANNO DOMINI 1887"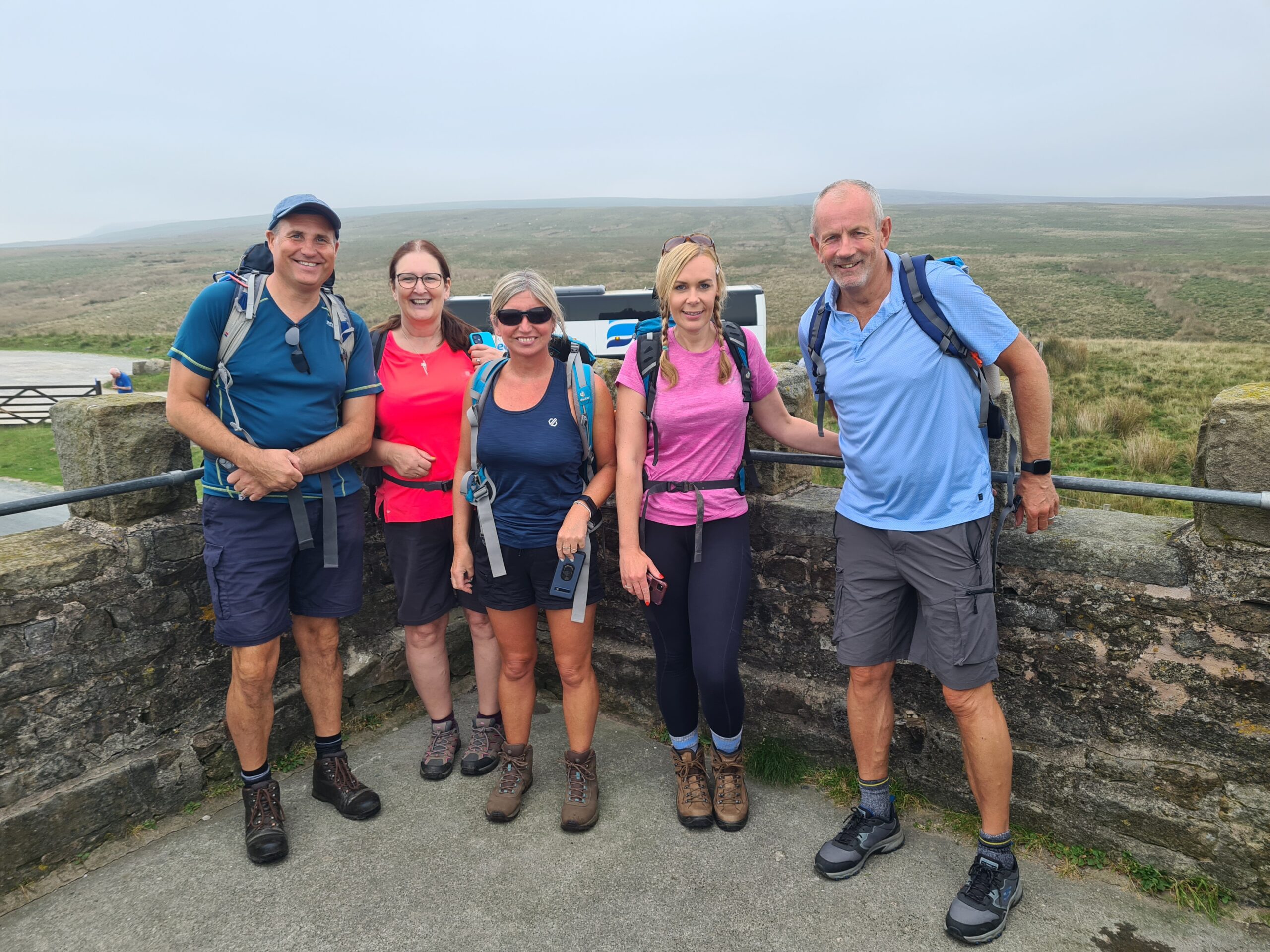 Colin, Nina, Girls (sorry I can't remember your names) and Mick on Jubilee Tower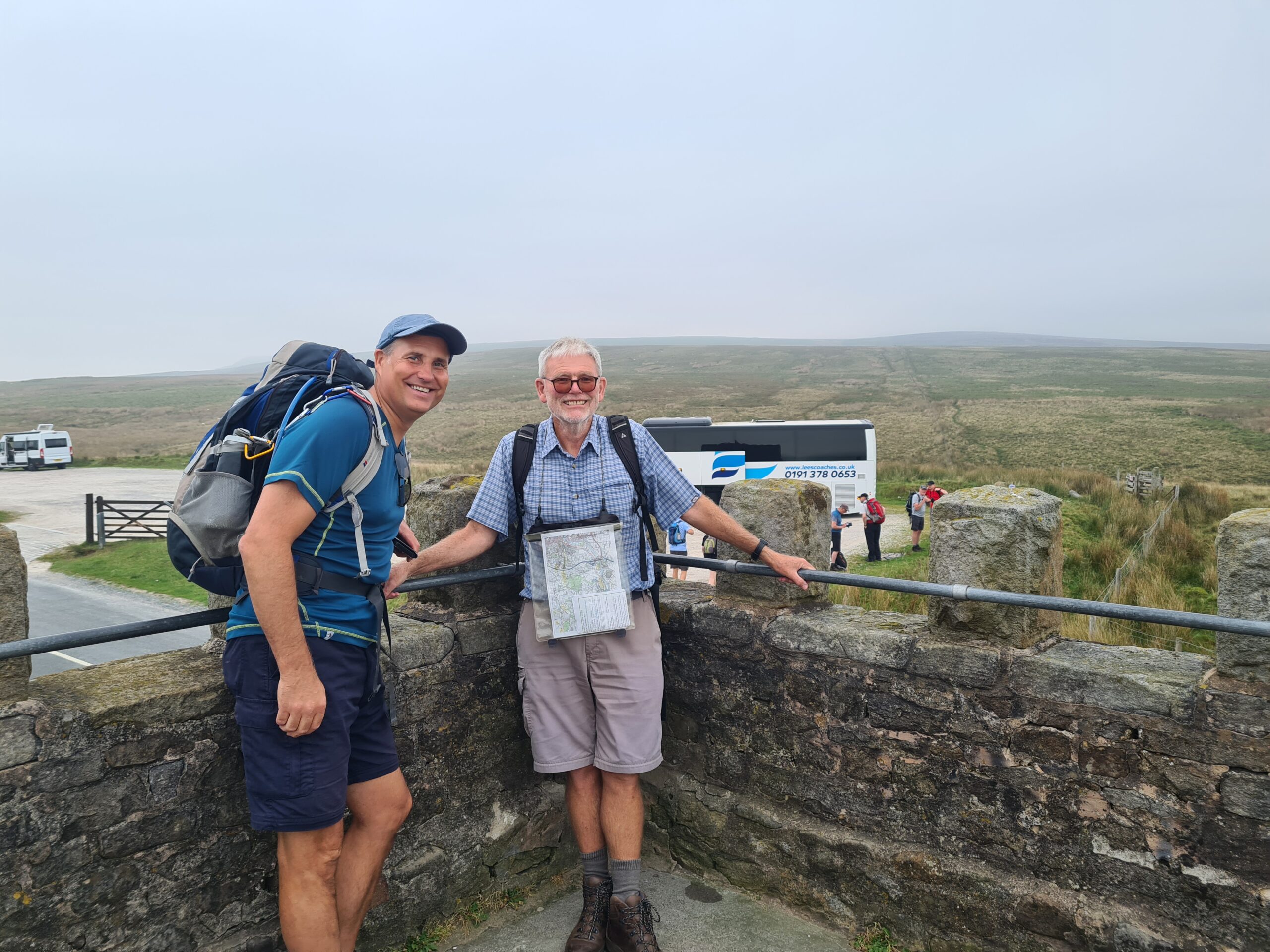 Colin and Barry on Jubilee Tower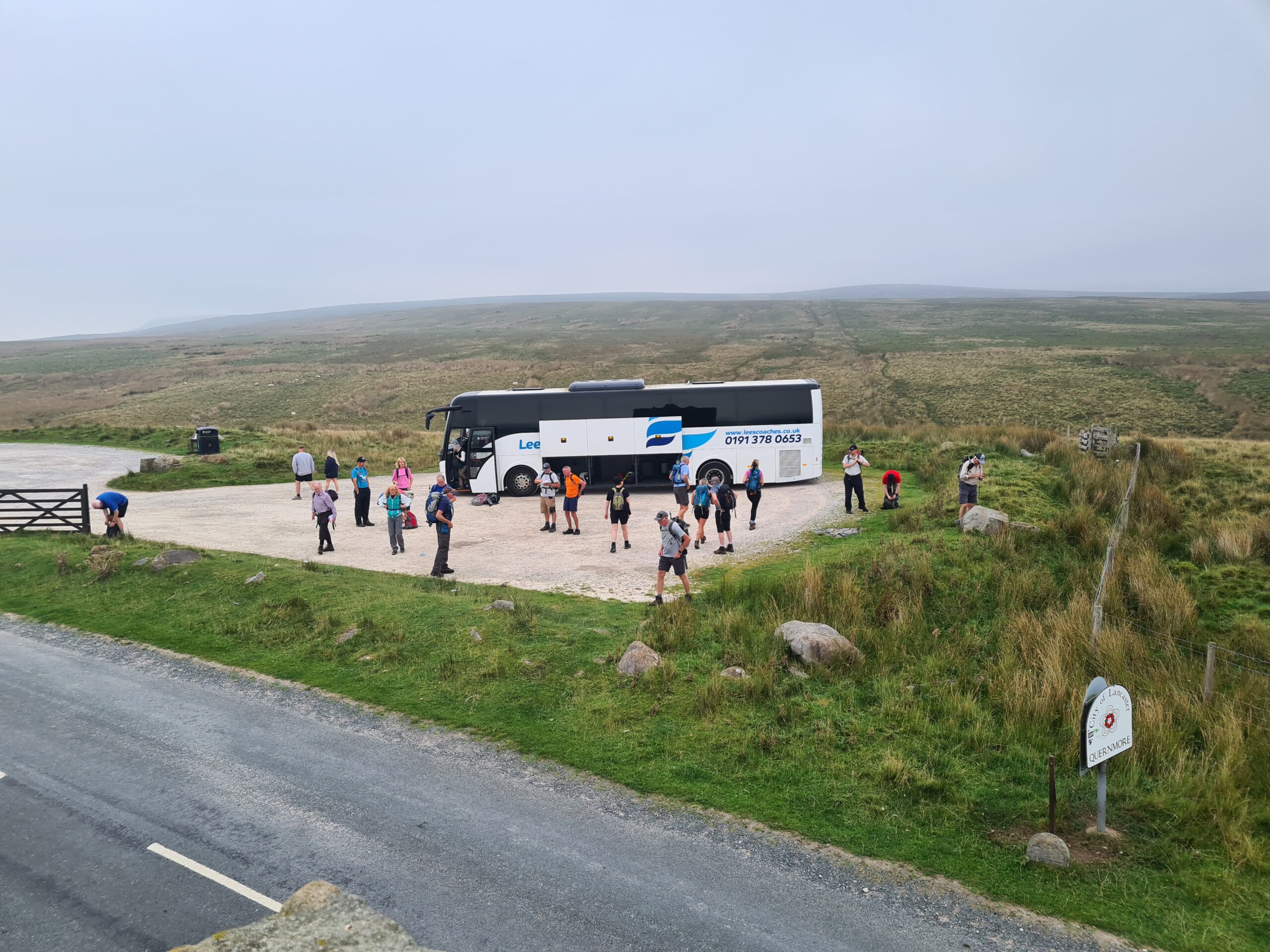 Coach and AFWC walkers with the Forest of Bowland and Grit Fell behind
Most walkers headed downhill to complete a walk to and along the coast into Lancaster, a small goup of fit members headed to the Forest of Bowland to do a fell walk of about 15 miles.  For me I decided to do part of this long walk, encompassing the fells but shotening it by about a mile so, I headed uphill from the drop off point aiming for Shooters Pile (cairn) and Grit Fell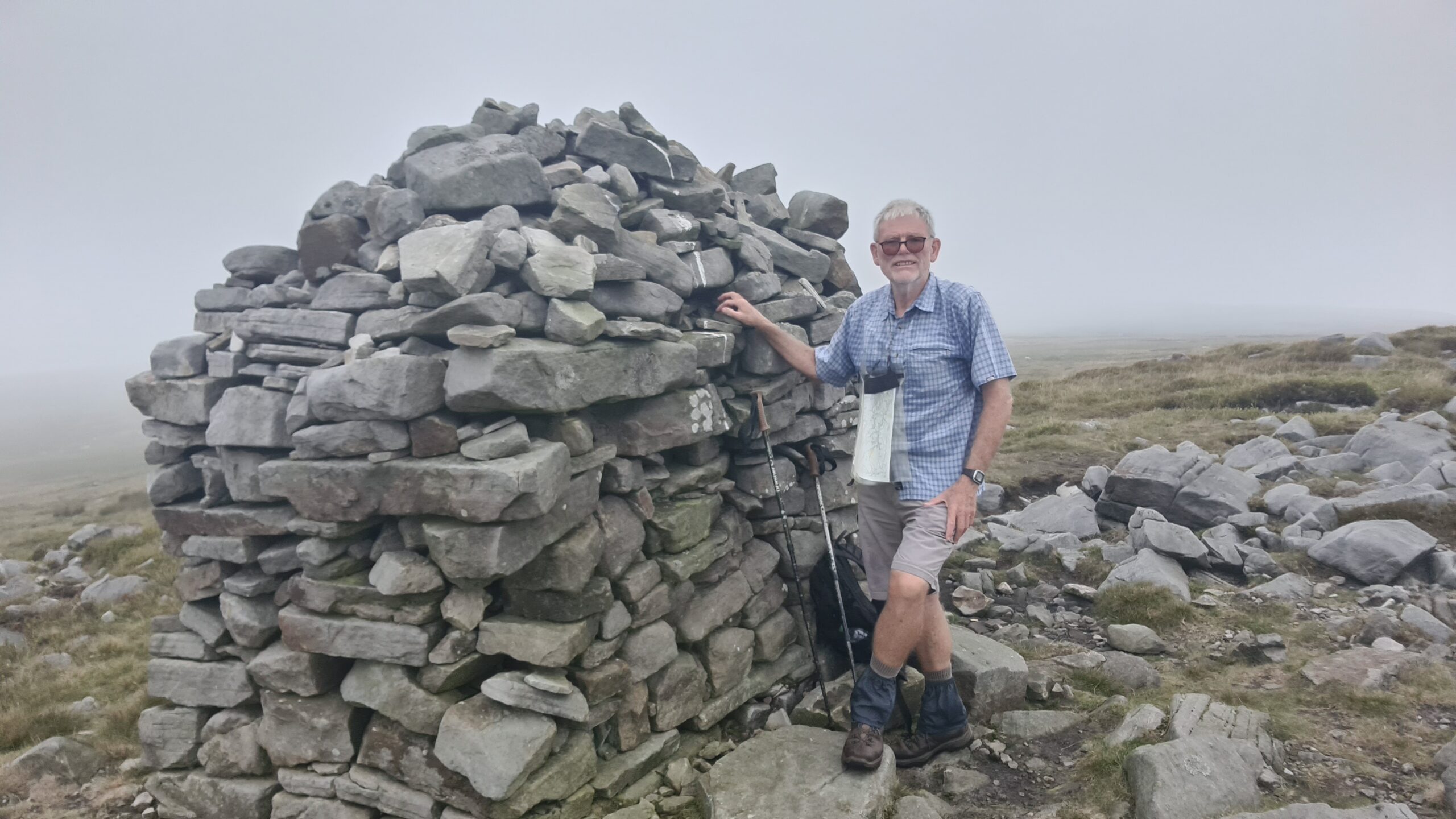 Shooter's Pile cairn on Grit Fell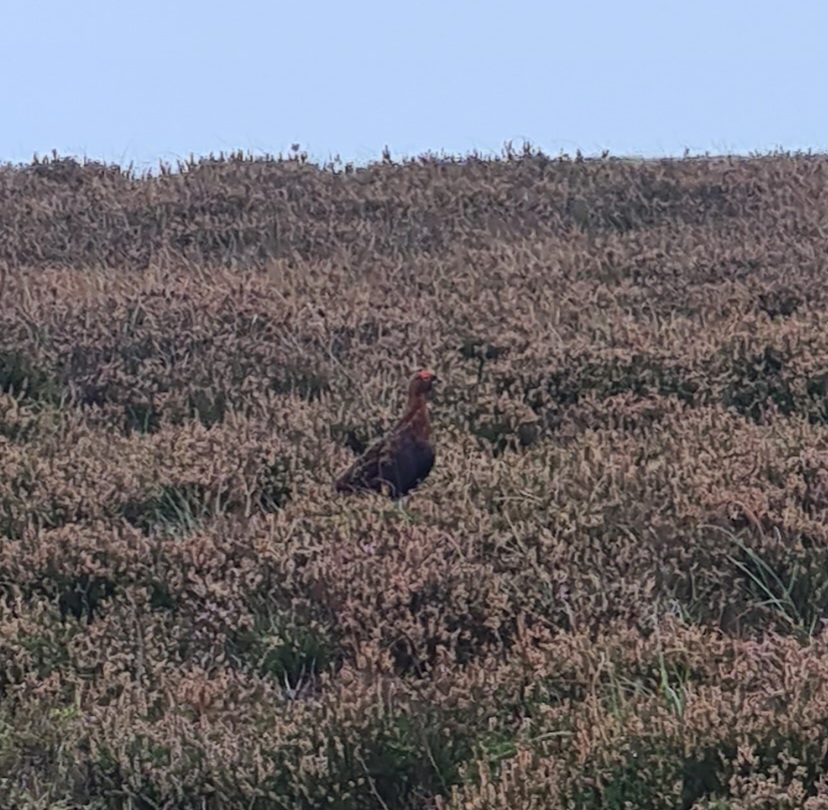 Amongst the Bilberry and Heather, one of the many grouse on the fells of the Forest of Bowland
I then continued over the fells to Lancashire's second highest peak, Ward's Stone.  It was so humid and warm that when the heavens opened and rain fell heavily, it was most welcome, even though I was soaking wet.  Ward's Stone is a flat topped hill and has two triangulation points about a kilometer apart. Whilst I was there and over a period of just a few minutes, the mists cleared and the views majestically appeared.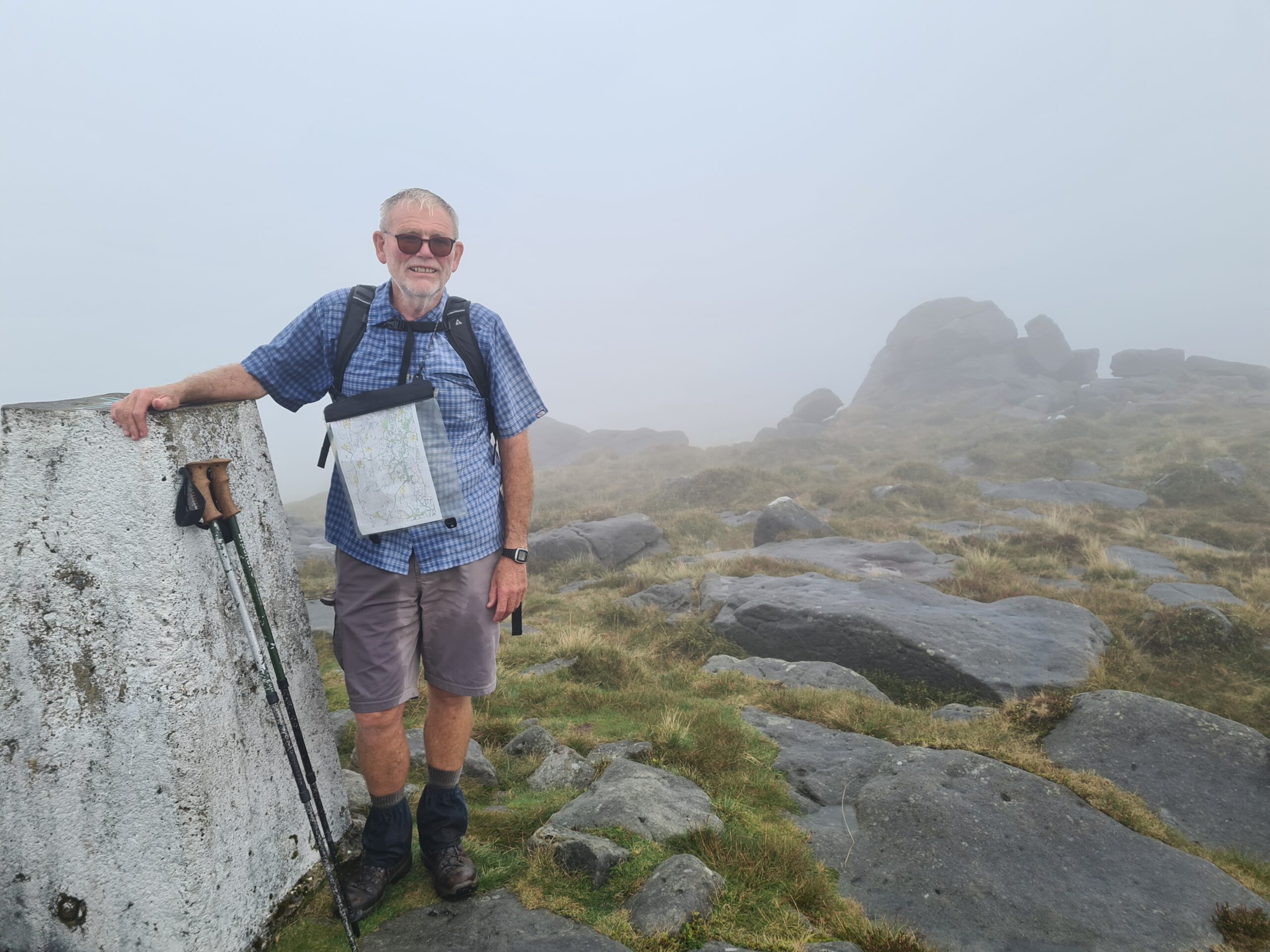 Ward's Stone 560m in the mist. The second highest hill in Lancashire.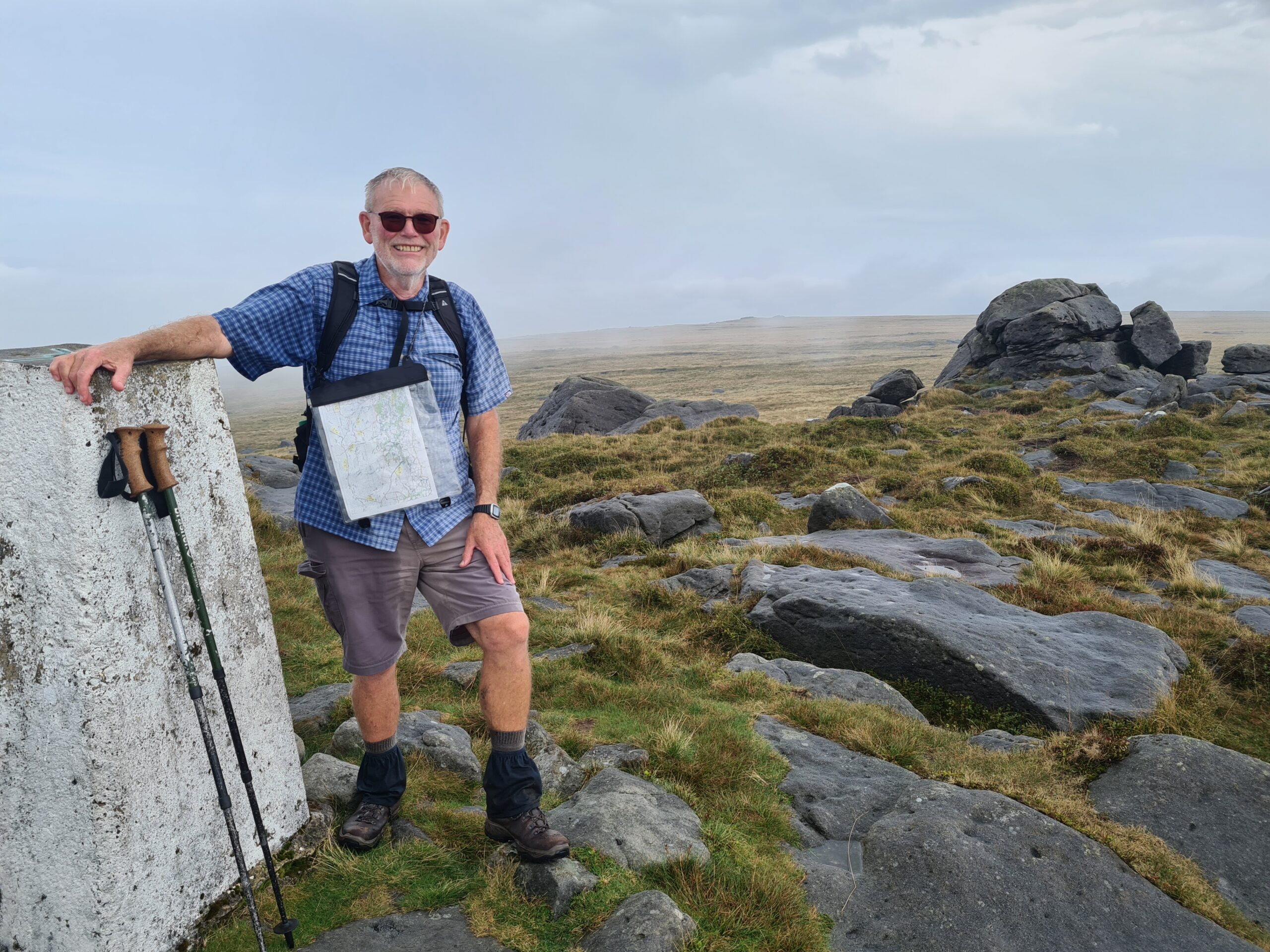 Ward's Stone 560m as the mist vanished.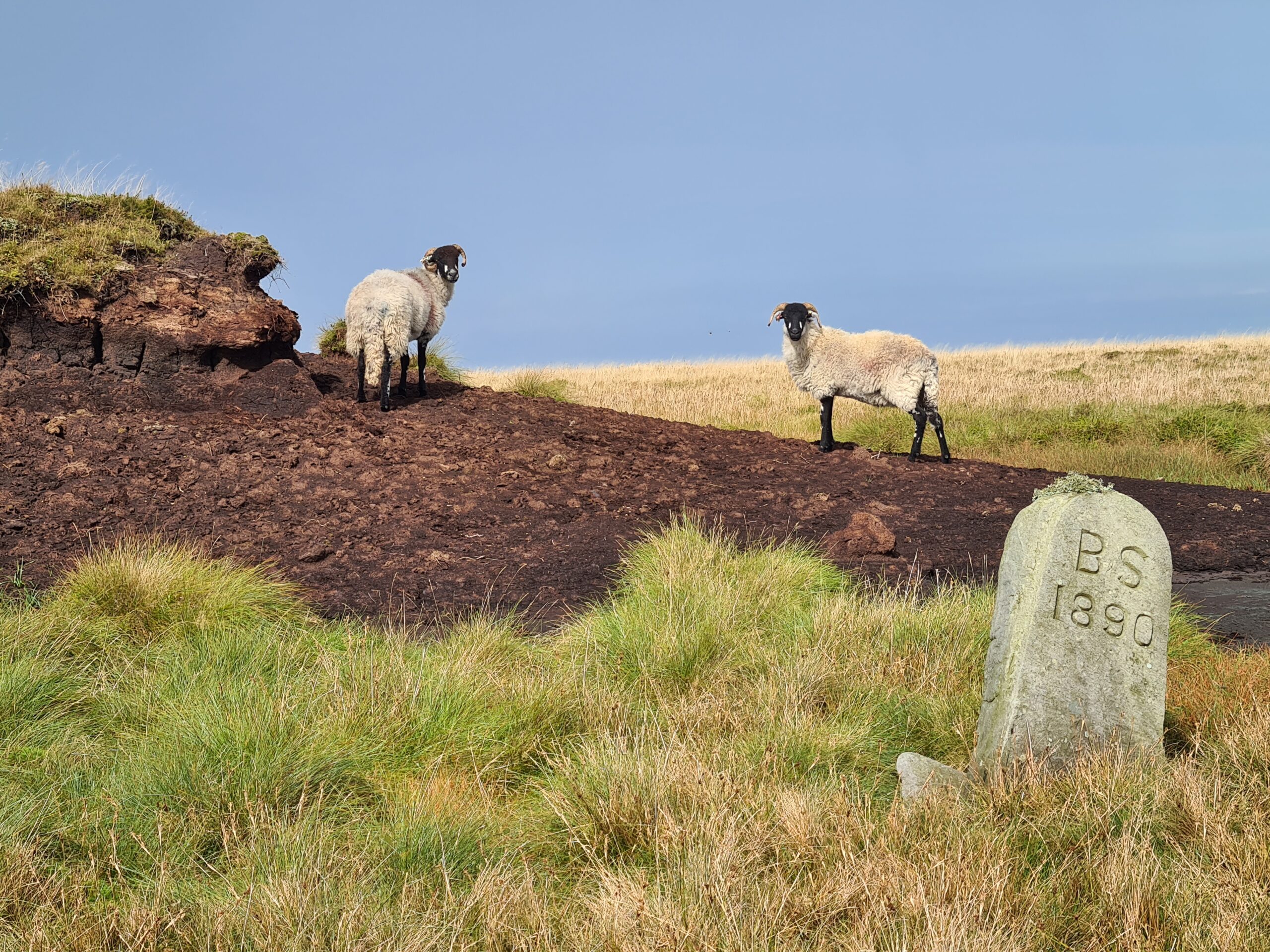 Sheep on Ward's Stone & a Geographical Marker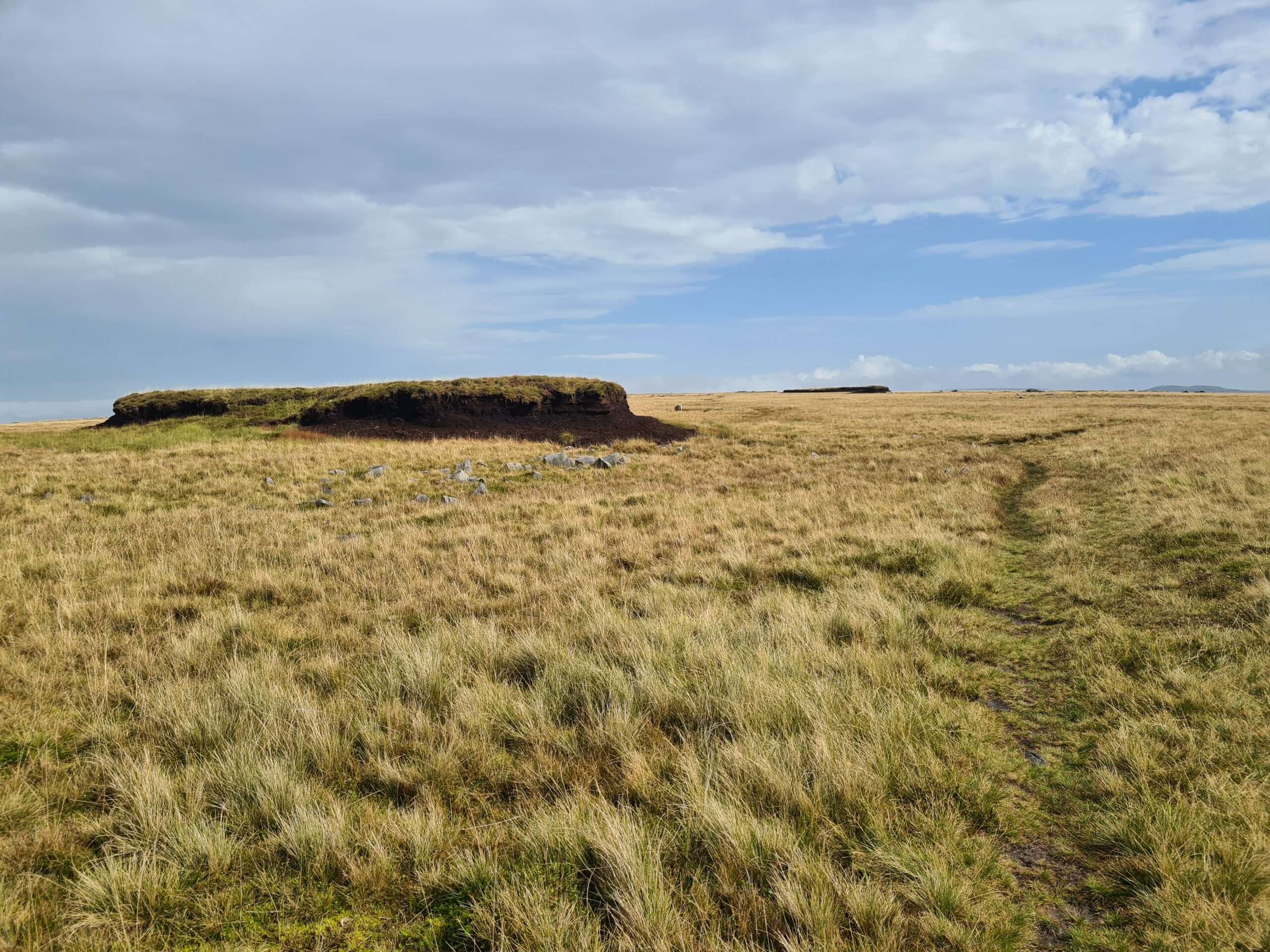 The Flat top of Ward's Stone hill.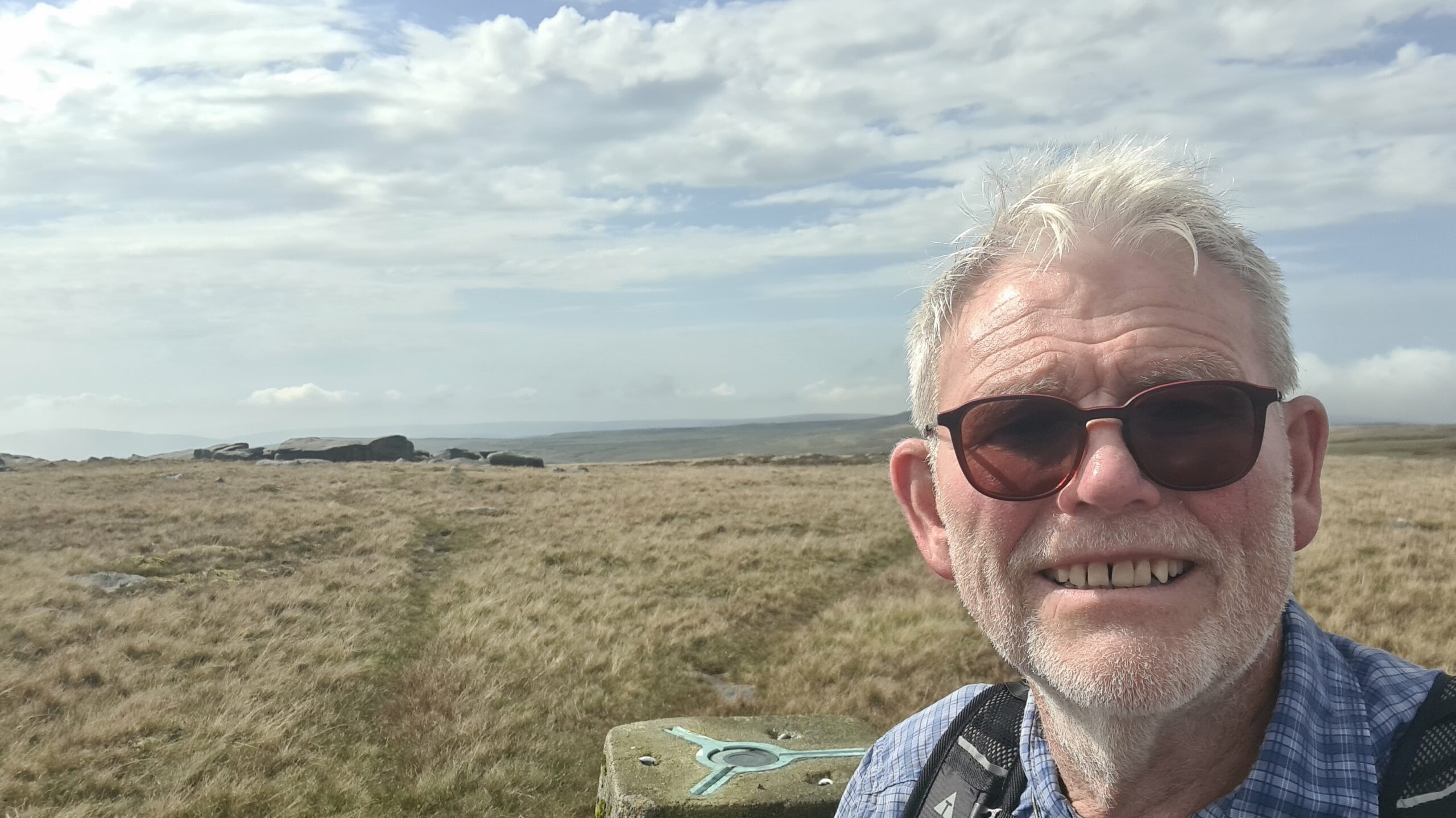 Barry at the second triangulation point (561m) on Ward's Stone
I then retraced my steps before taking a track through the old Clough Quaries down to Cragg Wood. This ancient wood is a "Specal Area Of Coservation" because of its upland location and the Sessile Oaks and Birch trees that grow there.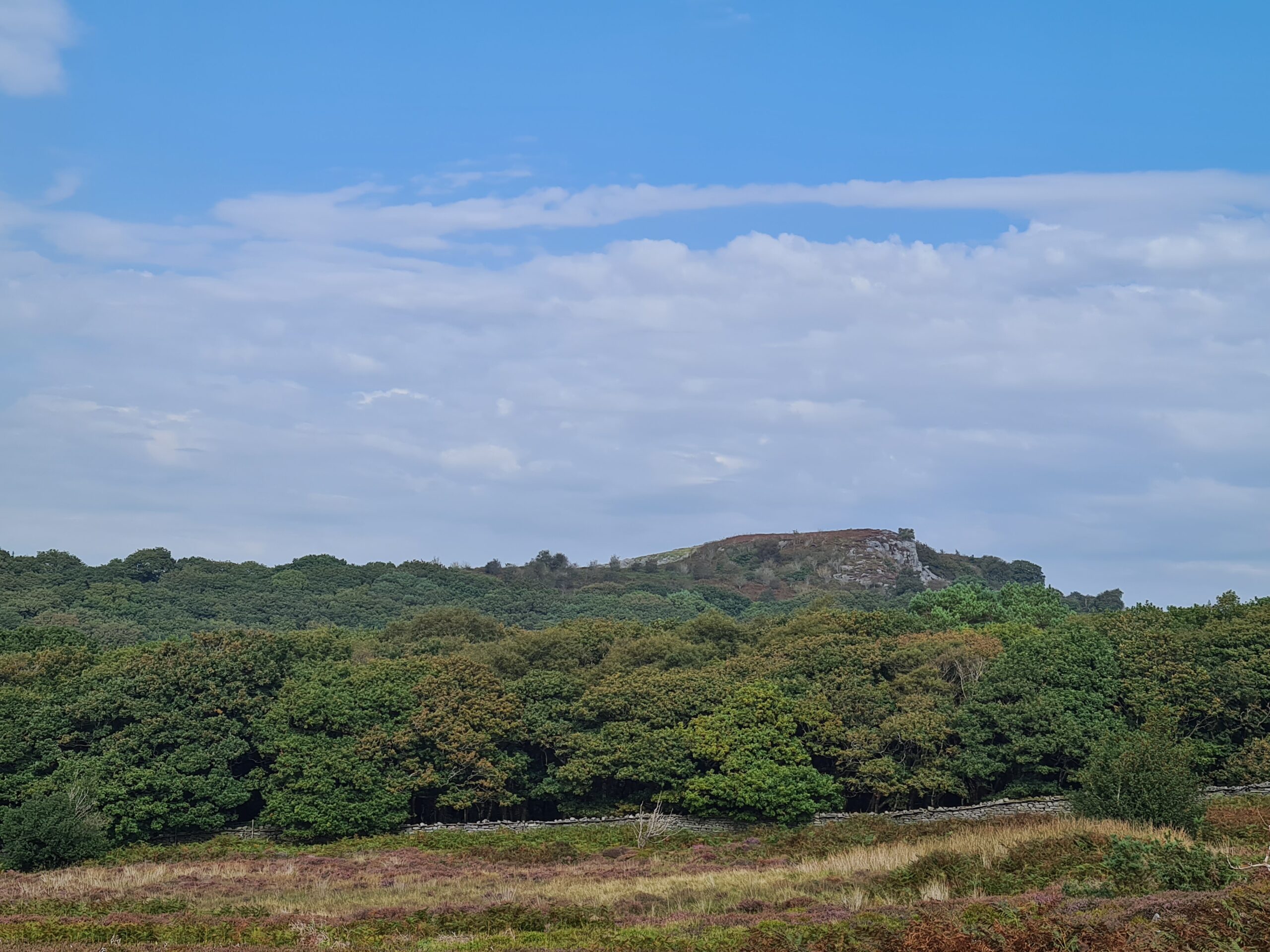 Ancient Cragg Wood with old upland Sessile Oak trees
From Cragg Wood there was what seemed to be a very long trek along minor country roads and then over the M6 into Lancaster City to complete about 14 miles and where the Crafty Scholar and the Lion Inn provided some welcome food and refreshements for a weary walker.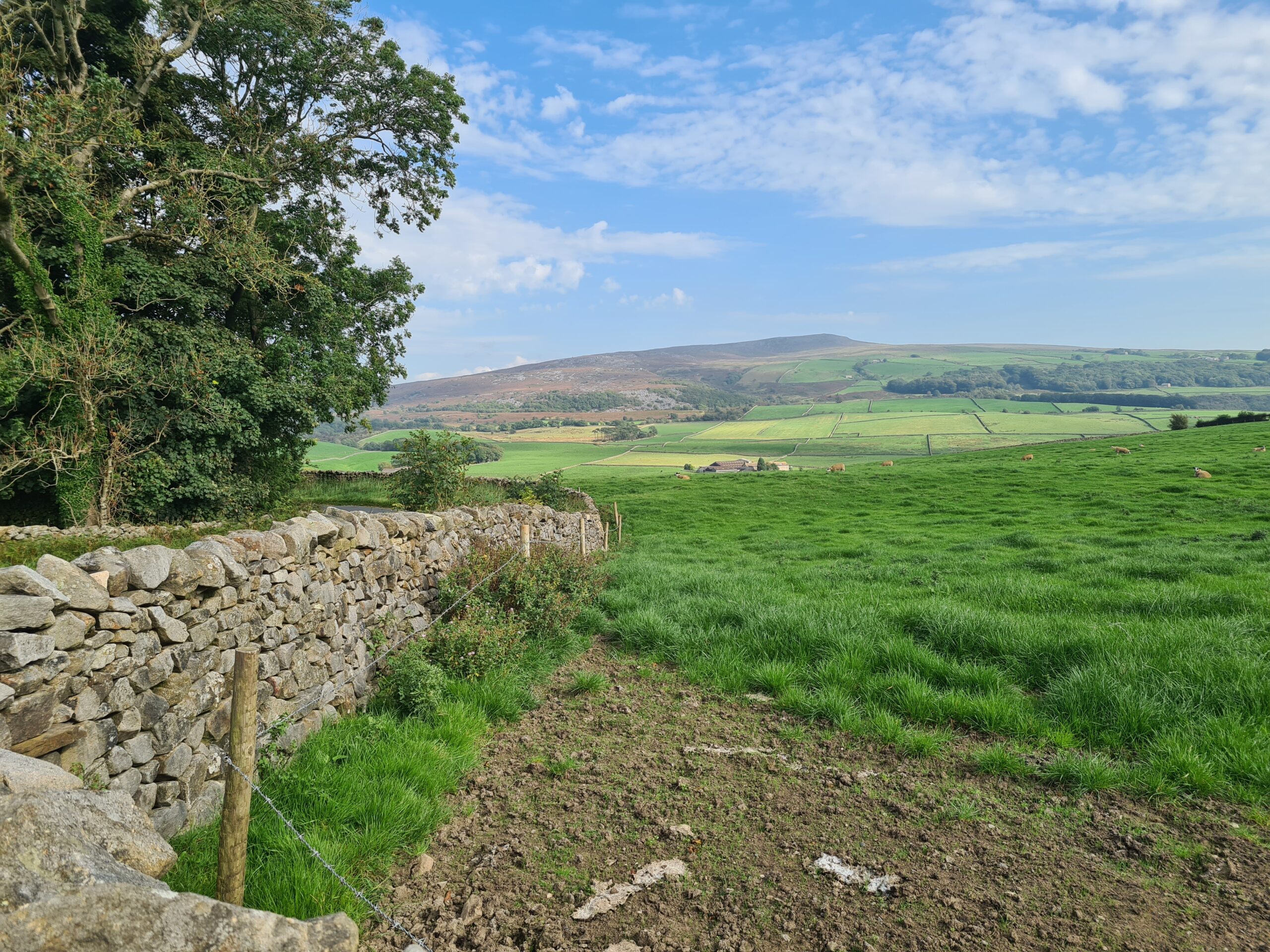 Looking back to the the Forest of Bowland and Clougha Pike taken from about halfway to Lancaster.
On the coach home, I was pleasently surprised by Andy Jakob wishing me a "Happy 70th Birthday".  Thank you Andy and the birthday wishes from those on board!