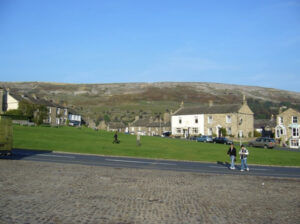 Hi, for circulation a quick update on the club weekend away.
This years event is a scaled down version to previous ones, as far as I'm aware there are 5 staying at the Orchard caravan park and two at Grinton Youth Hostel, no information on anybody staying in B&B's.
No barbecue on Friday evening, but a get together at a pub in Reeth. Saturday is walk day after which a meal has been arranged for 7pm at the Bridge inn Grinton for 12 people under the club name.
Important – Pre-ordering of food is preferable from the attached menu. Please send menu choices to eddyadam@uwclub.net
For those feeling up for it a Sunday morning walk can be arranged.
Any further questions or late bookings please let me know.
https://facebook.com/pg/bridgeinngrinton/menu/
Regards
Eddy