A good day out despite the weather warnings. We started off at Elterwater in heavy rain & headed to the Britannia for coffee. The hanging baskets were lovely with three roses outside the door (Kate, Nina Jenny).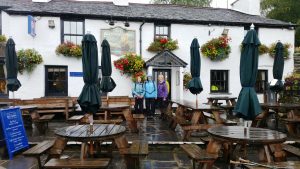 We were not sure if the river crossing would be possible.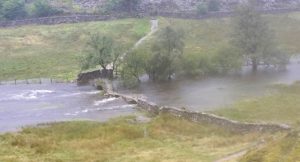 But it was & Nina was obviously enjoying it!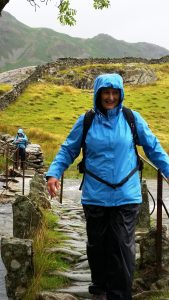 We made our way to Cathedral Cavern. This was the entrance tunnel.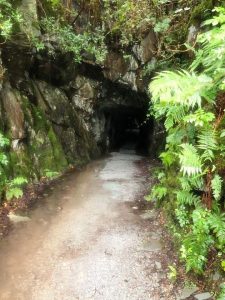 Photo by Nina Bell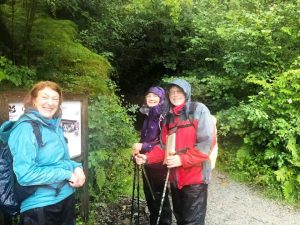 It is spectacular as these photos show. I spent some time exploring and went along the long tunnel where a torch was a necessity.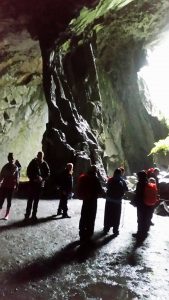 The pillar holds up the roof.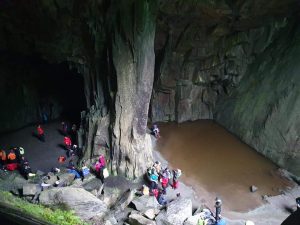 (Photo Jim Bonsall)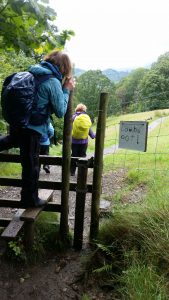 No matter how hard she tried Kate couldn't get the pound coin out of the money tree.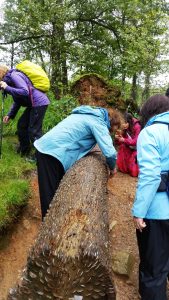 A woodpile.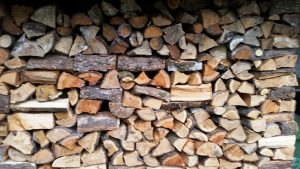 Colwith Force was spectacular.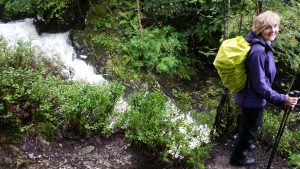 A beer in the Talbot at Skelwith Bridge was good before finishing with a walk over the hills to Ambleside.  This beer is brewed in Wasdale and is named after the chief chef's dog "Bogi".